The high-temperature alloy GH2132 is a Fe-25Ni-15Cr-based high-temperature alloy. It has high yield strength, durability and creep strength below 600℃, and has good processing plasticity and satisfactory welding performance. It is suitable for manufacturing high temperature bearing parts of aero engine that work for a long time below 650℃.
High temperature alloy GH2132 specifications
Bar 5.0Mm to 8.0Mm cold drawn; 8.0Mm to 30.0Mm hot rolled; 30.0Mm to 180.0Mm hot forged
Plate 3.5Mm to 30.0Mm hot rolling; 30.0Mm to 40.0Mm hot forging
Strip 0.2Mm to 3.5Mm cold rolled
High temperature alloy GH2132 chemical composition

Physical properties of superalloy GH2132

Expansion coefficient of superalloy GH2132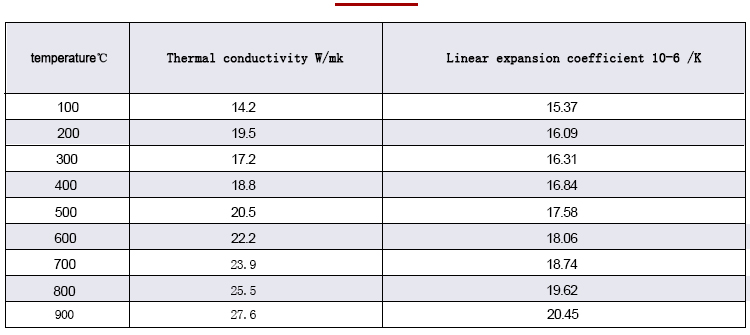 Application of high temperature alloy GH2132
Aero-engine components, engine compressor discs, turbine discs, bearing rings, casings, turbocharger and turbine wheels, afterburner parts and fasteners.