The purity of tungsten foil is above 99.95%, the density is 19.2g/cm3, and the thickness is very thin. Tungsten foil is used to make electric light source parts and electric vacuum devices to make tungsten boats. At the same time, due to the rapid development of LED sapphire sheets and the widespread use of tungsten thermal fields, the amount of tungsten foil in the thermal field is also increasing. It can not only be used as a heat shield in the thermal field, but also can be used to make heating stuff.
Tungsten Foil Specification
Thicknesses TaTungsten Foil - 0.05mm to 3mm
Width TaTungsten Foil - 10mm to 200mm
Length TaTungsten Foil - Up to 1000


Tungsten foil composition analysis

Allowable tolerance of tungsten foil size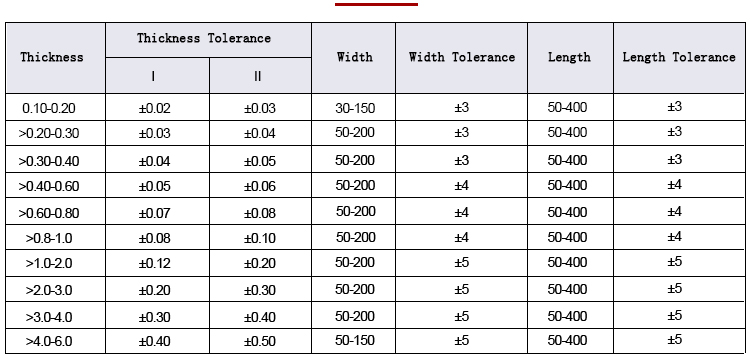 Tungsten Foil Application

• Aerospace, electronics, lighting
• Medical equipment, vacuum coating, electric vacuum stove electrode
• Heat insulation screen, etc. as the radiation shielding material and radiation-protective equipment.
If the material you are looking for is not listed above, it does not mean that we can't provide it. Please be sure to contact us by email or phone, and we will give you an accurate reply within 24 hours.