Tungsten plate & Tungsten sheet adopts the material tungsten with a high purity of 99.95%,It is a refractory metal with high temperature resistance. It has good thermal conductivity, electrical conductivity, low thermal expansion coefficient, high temperature strength, low vapor pressure and wear resistance. It is used in electronic and electrical equipment manufacturing, metal material processing, glass manufacturing, and high-temperature furnace parts. Important materials for component manufacturing, aerospace and defense industry applications.
Tungsten Plate / Sheet Specification
Thicknesses Tungsten Plate/Sheet - 0.10Mm to 6Mm
Width Tungsten Plate/Sheet - 30Mm to 400Mm
Length Tungsten Plate/Sheet - Up to 1000Mm
Tungsten plate composition analysis

Allowable tolerance of tungsten plate size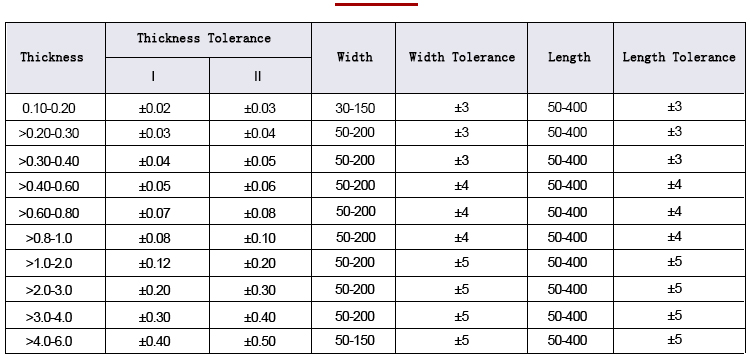 Tungsten Plate Applications

It can be used to make electric heating belts, reflective screens, heat shields, vacuum coating equipment, X-ray tube anodes, high temperature resistant tungsten boats, sapphire crystal furnace covers and heating elements in high temperature furnaces.
If the material you are looking for is not listed above, it does not mean that we can't provide it. Please be sure to contact us by email or phone, and we will give you an accurate reply within 24 hours.