Niobium Foil & Niobium strip is widely used in industry, electric light source, heating element and electric vacuum equipment of heat shield, etc.
Niobium (Nb) Foil / Strip Specification
Thickness 0.02 mm to 0.09 mm
Width 30 mm to 300 mm
Length >50 mm
Composition analysis of niobium foil

Mechanical properties of niobium foil

Allowable tolerance size of niobium foil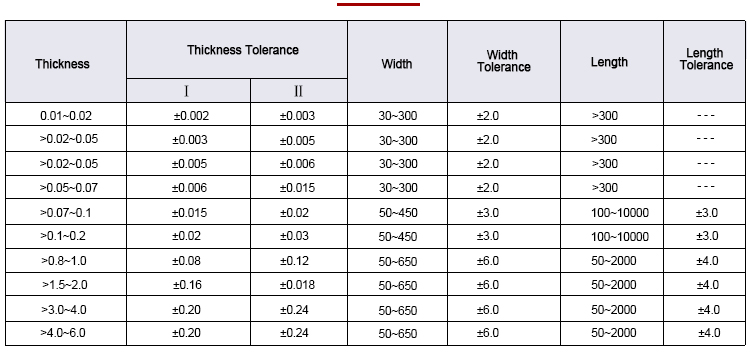 Niobium (Nb) Foil / Strip Advantage
• Low Density and High Specificate Strength
• Excellent Corrosion Resistance
• Good resistance to effect of heat
• Nonmagnetic and Non-toxic
• High melting point, good anti-corrosion, excellent super-conduction and other unique characteristics.


Niobium (Nb) Foil / Strip Advantage Application
• Electronic industry, Chemistry, Electronical, Pharmaceutical industry.
• Steel, Ceramics, Electronics, nuclear energy industries and superconductor technology.
• Super condouctous, metled cast ingots and alloying agents.
• Widely used in manufacturing various kinds of alloy steel, high temperature alloy, optical glass, cutting tool, superconducting materials and other industries.