In the electronics industry, niobium rods & niobium bar can be made of tantalum metal to make electrolytic capacitors, which have the prominent properties of large capacitance, low leakage current, good stability, high safety, good voltage resistance, long life, and small size. Xk Metal offers customers high-quality Nb Rod & Nb Bar at competitive prices. We are also able to customize this product according to various specifications.
Niobium Rod, Niobium Bar Specification
Diameter: 3Mm to 150Mm
Length: Up to 2m
Chemical composition analysis of niobium rods

Mechanical properties of niobium rods

Allowable dimensional tolerance of niobium rod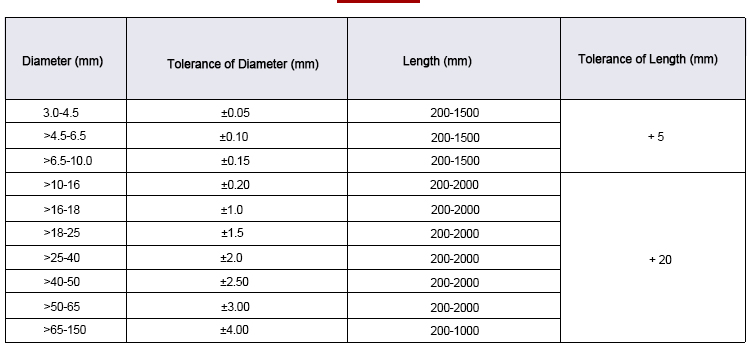 Niobium Rod, Niobium Bar Advantage
• Low Density and High Specificate Strength
• Excellent Corrosion Resistance
• Good resistance to effect of heat
• Nonmagnetic and Non-toxic
• High melting point, good anti-corrosion, excellent super-conduction and other unique characteristics.

Niobium Rod, Niobium Bar Application

• Electronic industry, Chemistry, Electronical, Pharmaceutical industry.
• Steel, Ceramics, Electronics, nuclear energy industries and superconductor technology.
• Super condouctous, metled cast ingots and alloying agents.
• Widely used in manufacturing various kinds of alloy steel, high temperature alloy, optical glass, cutting tool, superconducting materials and other industries.