The main product series of aluminum alloy tubes and aluminum alloy pipers produced by Xinkang are 7050, 7A09, 7A04 aluminum tubes (aerospace super-hard aluminum-zinc alloy tubes); 6063, 6082, 6061 (ordinary hard aluminum-magnesium-silicon alloy tubes); 5083, 5052, 5A06 (Anti-rust aluminum-magnesium alloy pipe)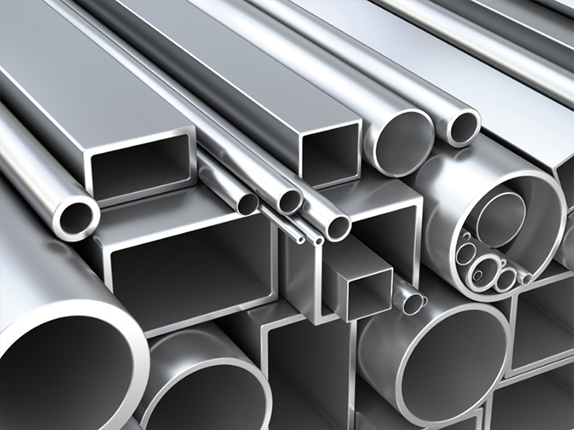 Aluminum alloy tube / piper specifications
Extrusion length: 6 meters
Extrusion accuracy tolerance: 0.1-1mm (depending on the size of the section)
Cutting tolerance accuracy: 0.2mm-0.5mm
Processing size specification: 8-160mm
If you have any questions about size specifications or customization issues, send an email, we will get in touch with you within 24 hours
Chemical composition of aluminum alloy tube / piper

Mechanical properties of aluminum alloy tube / piper

Physical properties of aluminum alloy tube / piper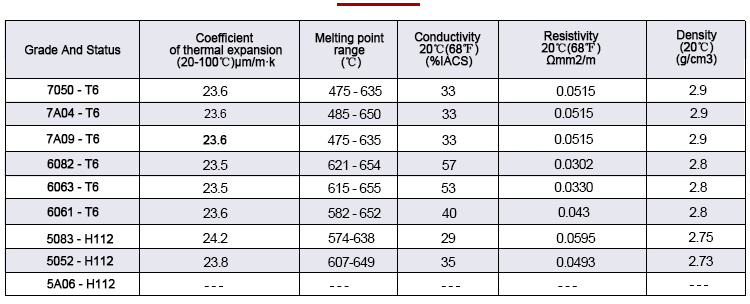 Aluminum alloy tube / piper application
• The 7 series aluminum alloy tube & piper is mainly used to manufacture aircraft structures and other high-stress structural parts that require high strength and corrosion resistance. It is also widely used in mold processing, mechanical equipment, tooling and fixtures, aerospace industry, blow molding (bottle) molds, ultrasonic plastic welding molds, golf heads, shoe molds, paper molds, foam molding molds, dewaxing molds, machinery Equipment, used to make high-end aluminum alloy bicycle frames.

• The use of 6 series aluminum alloy tube & piper includes aerospace fixtures, electrical fixtures, communications, and is also widely used in automated mechanical parts, precision machining, mold manufacturing, electronics and precision instruments, SMT, PC board solder carriers, and so on.

• Series 5 aluminum alloy tube & piper are commonly used in ships, ships, vehicle materials, automobile and aircraft plate welding parts, pressure vessels that require strict fire protection, refrigeration devices, TV towers, drilling equipment, transportation equipment, missile components, armor, etc.