The copper rod & Copper Bar is a kind of non-ferrous metal processing rod, with good processing performance and high electrical conductivity. Mainly divided into brass rods (copper-zinc alloy, cheaper), copper rods (higher copper content). The brass rod is a rod-like object made of an alloy of copper and zinc. It is named after its yellow color. Brass with a copper content of 56% to 68% has a melting point of 934 to 967 degrees. Brass has good mechanical properties and wear resistance, and can be used to manufacture precision instruments, parts of ships, and shells of guns. Different zinc content will have different colors, such as 18%-20% zinc content will be reddish yellow, and zinc content of 20%-30% will be brownish yellow. In addition, the sound of brass knocking is unique, so Eastern gongs, cymbals, bells, horns and other musical instruments, as well as Western brass instruments, are all made of brass.
Copper Rod / Bar Specification
Diameter : φ3Mm to φ800Mm
length : 2m,3m,5.8m,6m, or as required.
Copper rod / bar composition analysis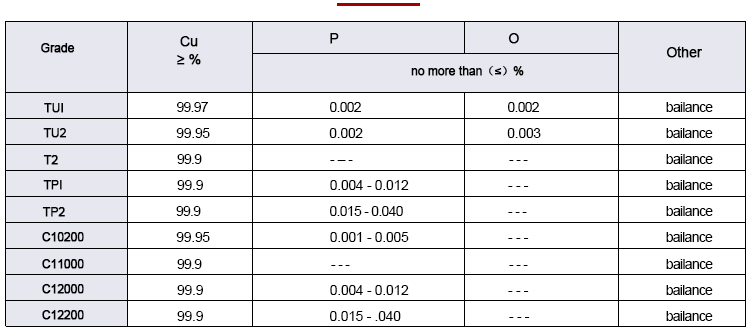 Copper rod / bar mechanical property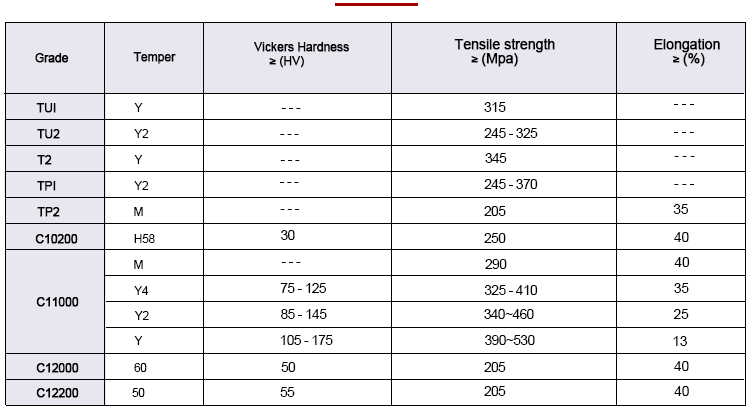 Copper Rod / Bar Advantage
• Uniform structure and refined grains to meet the requirements of polishing and electroplating
• One cutting performance
• High precision and good surface finish
• Used for various automatic lathes, high-level CNC lathes to process precision parts, forging and forming of various complex shapes and size parts
• Suitable for wiring posts, plug terminals and other products of electrical products
• Good welding performance

Copper Rod / Bar Application
Plumbing equipment, handicrafts, lighting, locks, electrical, electronic, valves, air-conditioning and other industries