Copper Plate & Copper sheet is an excellent candidate for some processing techniques as well as both indoor and outdoor applications.The copper plate has good mechanical properties, good plasticity in hot state, plasticity in cold state, good machinability, easy brazing and welding, corrosion resistance.
Copper Plate / Sheet Specification

Thickness 0.02Mm to 000Mm
Width 2Mm to 2500Mm
Length 10Mm to 12000Mm, or as required
Copper plate / sheet composition analysis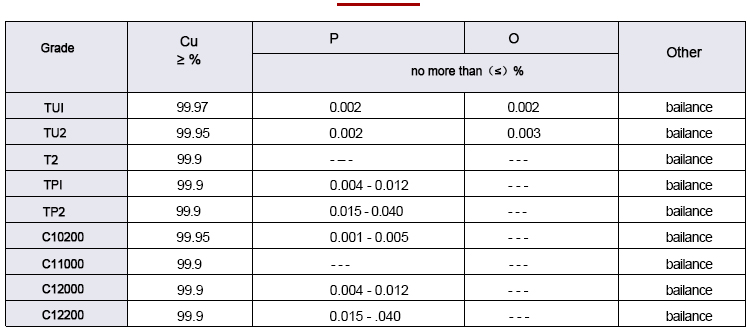 Copper Plate / Sheet Application
Copper Plate & Copper sheet are usually used in corrosive environments, electrical engineering, mechanical or architectural applications, plumbing hardware and decoration engineering.
If the material you are looking for is not listed above, it does not mean that we can't provide it. Please be sure to contact us by email or phone, and we will give you an accurate reply within 24 hours.